Hey friends - this is something I have been working at diligently for quite some time - "The Poetry & Lyrics of Jay Semko" is my first book of poetry and has truly been a labour of love for me. It contains a selection of original poems and song lyrics exploring my experiences with addiction, recovery, bipolar disorder, faith, spirituality, love, relationships, and the abstract realm. Completing this book has been a vastly emotional experience for me and I now look forward to sharing it with you. There will be an online book launch on October 27th with my publisher via Zoom including readings, an interview, and perhaps a bit of music as well. Here is the link:  https://zoom.us/j/9396154822 . I look forward to spending the evening with you.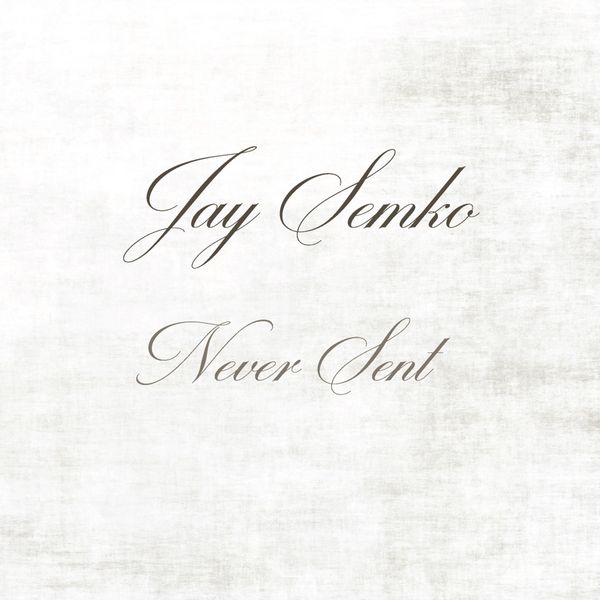 "Never Sent" is now released and available at CD Baby, iTunes, and most other digital formats............"Never Sent" is a soulful Americana trip into light and darkness..........country/folk/roots/rock with 10 chapters through the everyday grooves of life, love, loss and joy..........sometimes rough, sometimes silky smooth........but ultimately......serenity......... .Jay is honoured to have been nominated in the 2020 Western Canadian Music Awards for Spiritual Artist of the Year 
Love…….loss......spirituality………addiction………recovery…...and back to love………….the circle…………… the goldfish swimming in the brain, the bliss, the tears, the day to day to day combined with the "is this really happening to me" for good or bad, the craving………….bigtime craving, beyond anything imaginable……….the love - deep, real, swimming with the goldfish and swimming through the bloodstream…………..at the ocean, the desert, the wheat fields, the bedroom, behind the wheel and behind the darkness……….of God, of your soulmate, of your children, your home, your universe……..hold up the palms of your hands to the sky……….love.